Posted on 18th Nov 2017 11:00 | By Anonymous Author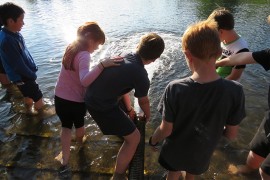 Bay of Plenty anglers will soon have a few hundred more trout to target on their back doorstep. Fish and Game officers have released 700 trout into Lake McLaren and the Ruahihi Canal. Fish and Game Officer Lloyd Gledhill says the release of 500 rainbow...
Read The Full Article...