Posted on 30th Mar 2017 14:48 | By Anonymous Author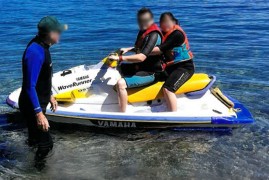 A Jet Ski and trailer padlocked to a concrete slab in the Bay of Plenty has been nicked by opportunistic thieves. Police say the owner last saw his Jet Ski and trailer about 6pm on Tuesday, March 28. "The Jet Ski was on the trailer, the trailer...
Read The Full Article...